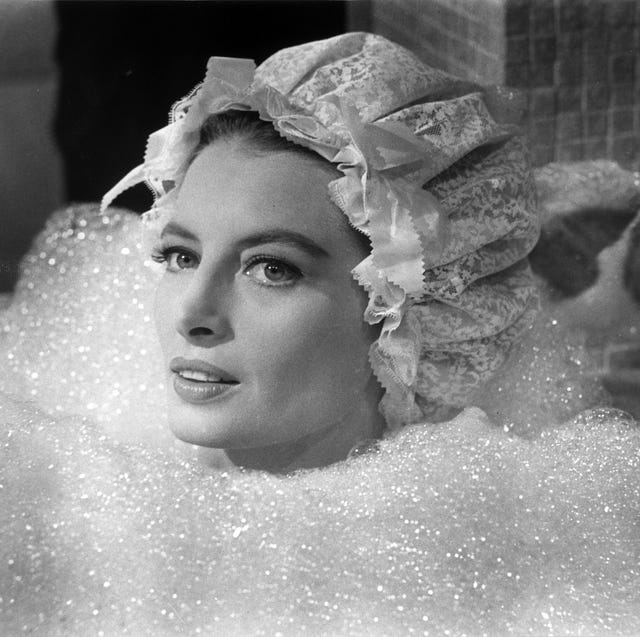 Hulton Archive
If you're big on rocking protective styles, opt for deep conditioners every wash day, and just hate getting your hair wet, you already know that a shower cap is an essential hair accessory. Even if you don't fit into any of those categories, you probably have one hanging in your bathroom on standby for special occasion styles. But does every cap work? Or does it leave your edges damp, nape soaked, and hair frizzy? Fret no more. Gone are the days of trying to reuse those flimsy plastic shower caps that lose their strength after each bath. We're moving on to bigger, better, and more sustainable options. Below, we've rounded up the 12 best shower caps to invest in for every hair length, style, and price point.
Advertisement – Continue Reading Below
Best for Fine Hair
Aquis
Rapid Dry Lisse Hair Turban
Best for Braids
Annie International
Jumbo Braid Shower Cap
Best for Travel
Auban
Disposable100 PCS Bath Caps
Best for Frizz Prevention
Drybar
The Morning After Shower Cap
Best Complete Kit
The Vintage Cosmetic Company
Leopard Print Totally Pampered Gift Set
Best Stylish Cap
Kitsch
Luxury Shower Cap
Best for Curly Hair
Betty Dain
Fashionista Collection Mold Resistant Lined Shower Cap
Best for Variety
AmazerBath
Shower Cap
Best for Gentle Protection
ShiviHairCareInc
Satin-Lined Adjustable Shower Cap
Best Water-Resistant Option
Swimma
AfroShower SuperLarge Blue
Best Eco-Friendly Cap
Klorane
Shower Cap Terrycloth-Lined
Best for Curly Hair
Glow By Daye
Large Satin Sleep Cap
What are shower caps used for?
Shower caps are a preventative tool used to keep moisture at bay while showering. If you don't wash your hair every day, shower caps are great for preserving hairstyles until your next wash day. When wash day rolls around, shower caps can also be used to create heat when deep conditioning, too.
Which type of shower cap is best?
While reusable shower caps are great for your pockets and the environment, sometimes they can trap moisture and produce mold. Opting for a shower cap that can be washed after each use and maintain its elasticity is a better investment.
What should you look for?
Shower caps that are washable, have great stretch for all hair types, and have a satin lining. Caps with satin lining prevent frizz and breakage. Take it a step further and invest in a satin bonnet.
Advertisement – Continue Reading Below