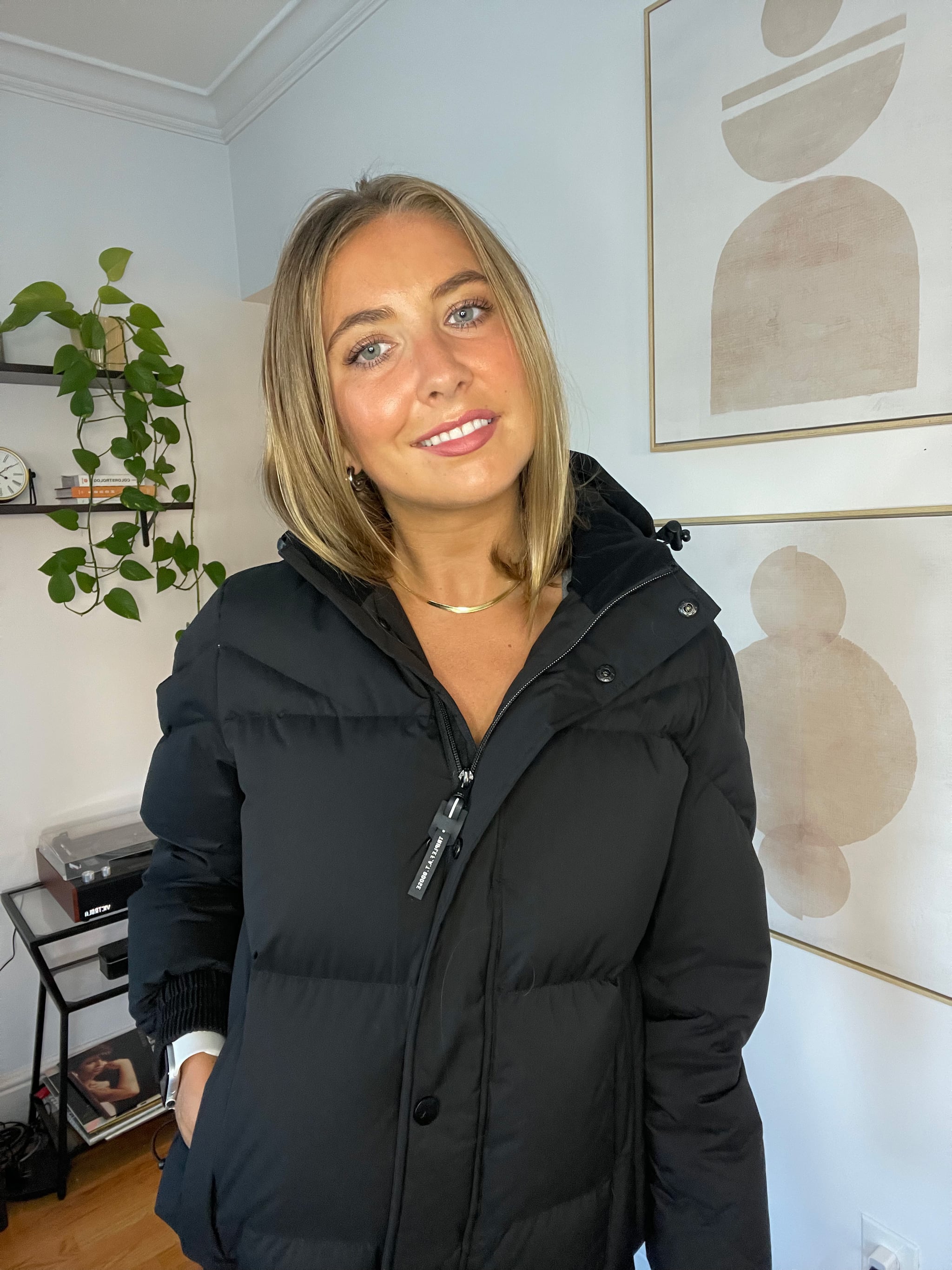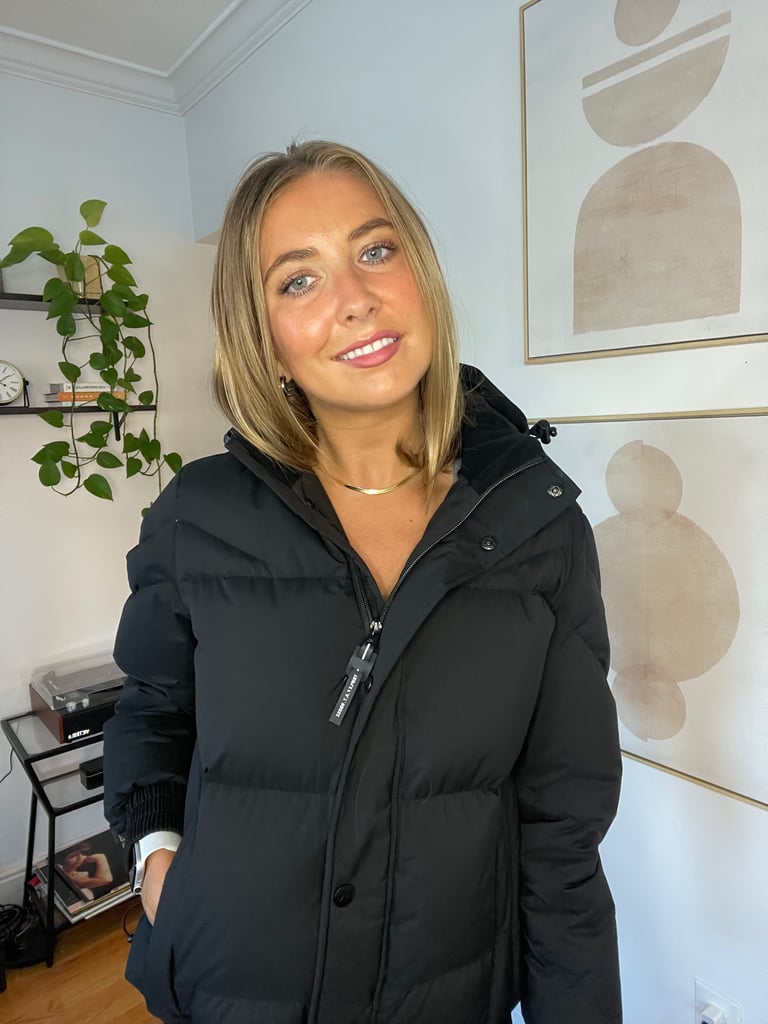 I am not a fan of cold weather. In fact, I despise any temperature under 40 degrees. But the change of seasons is inevitable, and if I'm going to look at the bright side, there is one item that's making me eager to endure chilly mornings and fresh snowfall, and that's my recent discovery of Triple F.A.T. Goose's Ophio Women's Puffer Down Jacket ($425). The down jacket reminds me of another brand with goose in the name (wink-wink), and it's one of the warmest and most stylish coats I've stumbled upon — and as a New Englander, that's saying something.
What I like About Triple F.A.T. Goose's Ophio Women's Puffer Down Jacket
As someone who is Boston-based and has grown up in New England their whole life, I know cold weather. Living in it is an entirely different ball game than visiting the cold, and the seacoast's winters, in particular, involve intense blizzards, white-out conditions, and gusty winds with a chill of -30 and beyond. As you might imagine, coats are beyond just a stylish accessory to me — they need to work double duty. I've tried my fair share of inexpensive coats, but they never held up to my standards. Finally, I've come to accept that a quality jacket is an investment, and after careful consideration, this puffer-down jacket seemed like a worthy fit.
Why you might ask? It's warm, stylish, and not a completely unreasonable price if you're looking to invest. I love the jacket's elastic cuff sleeves that do double duty at preventing snow from falling inside as well as keeping heat trapped. Plus, its overall quality is noteworthy. The coat is made of a 100-percent recyclable fabric, has fleece-lined pockets and a collar, as well as 750 fill power — which determines how warm it is; 900 and up is considered very high (and typically costs a lot more), so 750 is a number I'll happily take. It's water-resistant as well, meaning it can hold up to lighter accumulations of rain and snow without soaking through.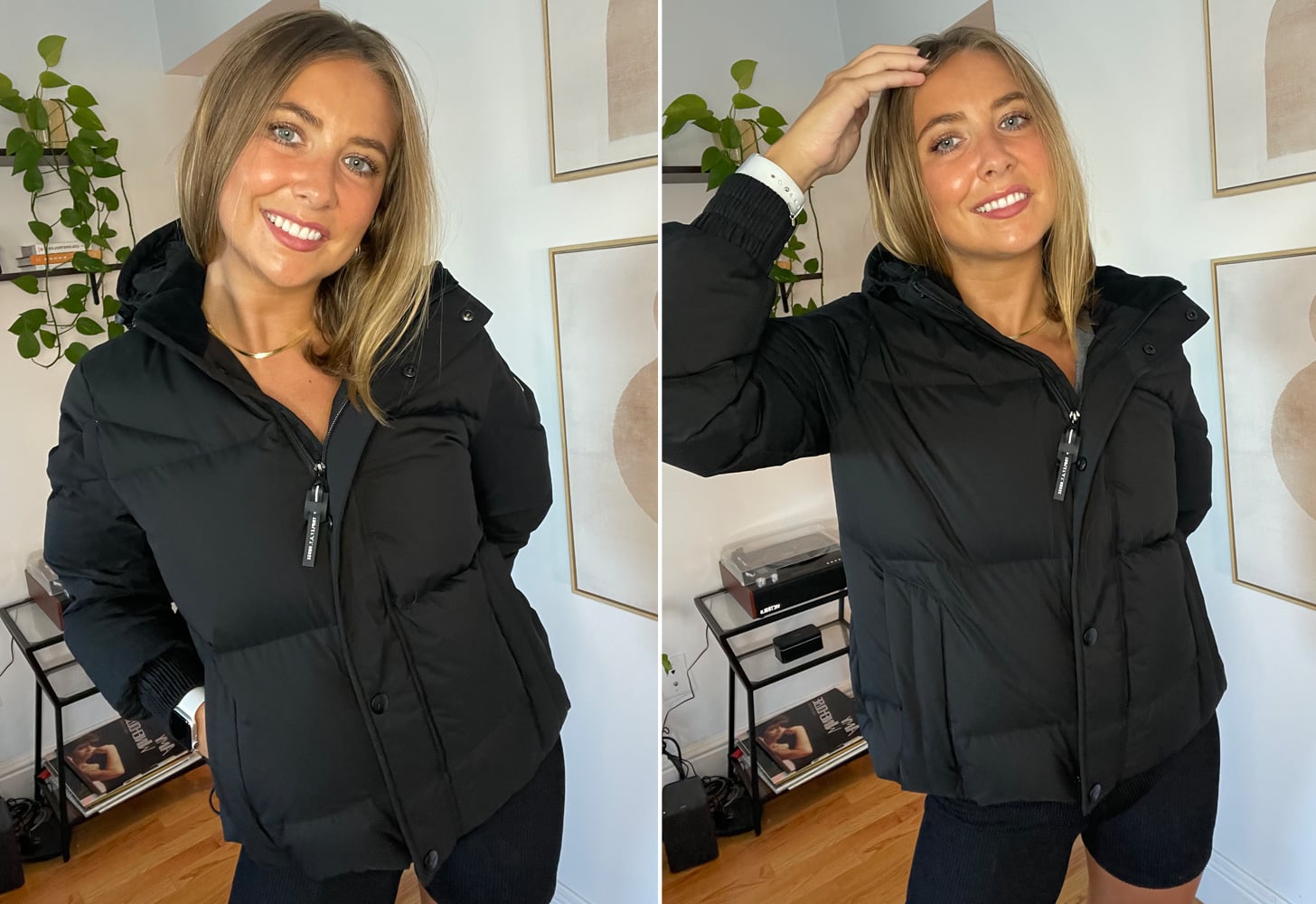 What's Worth Noting About Triple F.A.T. Goose's Ophio Women's Puffer Down Jacket
This jacket isn't made for outdoor sports and is more for someone who's commuting or walking around the city. It's an everyday jacket (hence why it's water-resistant and not waterproof), and is cut at the hips for a more fitted look. If you're looking for something that you can take skiing or on a hike, this isn't the coat for you.
Who Is Triple F.A.T. Goose's Ophio Women's Puffer Down Jacket Best For?
This jacket is great for anyone who's looking for an everyday coat they can wear out and about. I love its removable hood, and it even has a zip pocket on the inside to keep your phone extra warm and close to your body. Additionally, its filling is made of recycled goose and duck down, and its outer construction is made of recycled synthetic materials to ensure you don't feel bad about your purchase — which is a huge win.
Is Triple F.A.T. Goose's Ophio Women's Puffer Down Jacket Worth the Splurge?
It depends on your budget. If you're someone who's looking to invest in a high-quality goose down or duck down-filled coat for winter that's stylish, I'd say this jacket is a great investment (and is much more affordable than competitors that offer similar designs for $600 and more). However, if you're looking for the best quality jacket you can find for a low price point, this may not be the one for you.
Additional Details
The jacket is made of recycled materials.
It has a removable hood that clips in the back, so it doesn't move around in the wind.
The jacket has fleece zipper pockets as well as a fleece collar.
Its 750-fill power ensures it will keep you warm.
It's available in both black and gray color options.
Rating:
Image Source: POPSUGAR Photography / Haley Lyndes