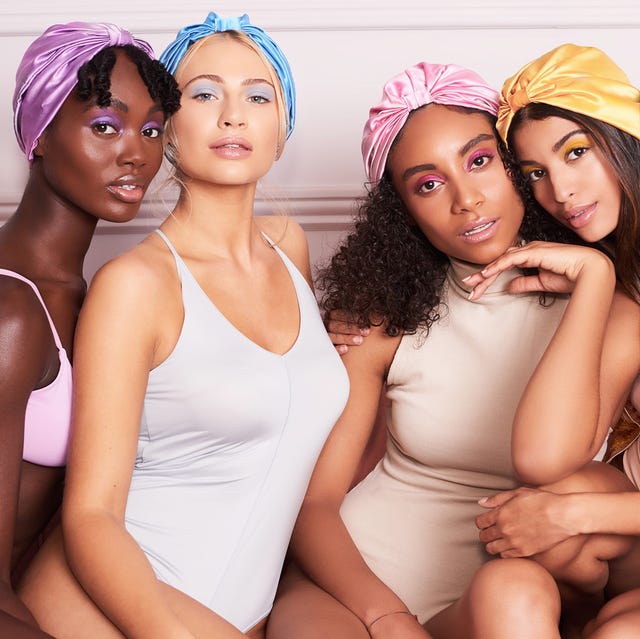 Silke London
The last time I went to bed without a hair bonnet, I woke up to find my pillowcase covered in hair oil (bad for my skin) and my hair a hot, frizzy mess (bad for, well, me). Not to sound dramatic, but hair bonnets are as essential as oxygen. Wrapping your hair up in a protective cap helps to extend the life of protective hairstyles, fight frizz, and retain moisture while you get your zzzzs in. Sleeping without one can dry your hair out, cause breakage, and force you to buy even more hydrating shampoos and moisturizing conditioners to reverse the damage. Silk or satin bonnets provide all those benefits wrapped up in plush, soft fabric that makes styling your hair the next morning a more seamless process. You can never have too many bonnets, so here are 11 of the best bonnets to keep your hair happy, healthy, and hydrated.
Advertisement – Continue Reading Below
Best for Short Hair
PATTERN
Satin Cap
Best Silk
Silke London
Hair Wrap The Sienna
Best for Long Hair
Bellami Hair
Night Cap: Mulberry Silk Hair Extension Bonnet
Best for Protective Styles
SL Raw Virgin Hair
SL Raw Satin Bonnet with Edge Tie
Best for Braids
Sassy Hair Cap Expandable Satin Sleep Cap – Pink
Best Satin
Glow by Daye
Premium Satin Bonnet
Best for Healthcare Workers
Med Scrub Studio
Emma Surgical Capscrub
Best for Curly Hair
Cantu
Satin Tie Bonnet
Best for Long Hairstyles
Awefeel
Jumbo Satin Bonnet Cap for Braids
Best for Sleeping
Kitsch
Satin Sleep Cap – Blush
Grace Eleyae
Grace Eleyae
Satin-Lined Cap
Is wearing a bonnet good for your hair?
Protection is one of the top ways to preserve your hair's health. Bonnets are especially good for your hair because they prevent frizz and tangling throughout the night and also protect against breakage and friction.
Which type of bonnet is better: silk or satin?
Both fabrics are great for your hair. The only difference between the two is the price. Silk is a more expensive fabric while satin is the more affordable version. Silk and satin bonnets provide the same results but if you want a more luxurious feel, opt for silk.
What bonnets are the best?
You should look for bonnets that are lined with either satin or silk to protect your hair from tension. Also, bonnets that are designed with a drawstring or tie feature help ensure the bonnet stays in place no matter what.
Advertisement – Continue Reading Below