WEEK OF September 5 – 1 1, 2022
Love is in the air—along with all kinds of fun and entertaining invitations! Monday, September 5 kicks off your annual "party season" as your glamorous ruler, vixen Venus, catwalks into Virgo and your fifth house of flamboyance, flirtation and fame until September 29. Consider this cosmic permission to prioritize "me, myself and I." You might as well do it—and enjoy it—because under this mega glow, you won't be able to outrun the spotlight. And when public-basking op's do come your way, make sure you're ready by pre-booking hair and makeup. With sensual Venus in residence, your social life AND your love life are poised to see a whole lot more action. Single Bulls should plan to dress up and hit the scene like you mean business. The love goddess may inspire couples to do something creative together, from a romantic boudoir shoot to a redecorating project to talking about expanding the family—all activities that fall in the fifth house's domain. Regardless of your relationship status, you can tap into Venus' artistic and musical influence under this transit, so dust off your brushes, journal or keyboard and tune in to the Muse channel!
But take a little timeout from the red-carpet action and attend to a top goal ASAP—before messenger Mercury pivots retrograde this Friday, September 9, and threatens to gum up the works. The first leg of this reversal occurs in Libra and your sixth house of organization, wellness and behind-the-scenes work. Then, on September 23, the cosmic trickster backflips into Virgo and your amorous, glamorous fifth house—giving vixen Venus the side eye and nudging you to trade your stilettos for a pair of cross-trainers. Squeeze in as much fun as possible this week since some of your plans may get waylaid after Friday. And because these periods rule the past, don't be too surprised if an ex or Tinder ghost unexpectedly returns. Knowing ahead of time that your willpower may not be as strong as you think it is through October 2, it might be wise to establish a zero-tolerance policy in advance to make sure you don't get your heart stepped on.
A team victory could manifest this Saturday as the year's only Pisces full moon powers up your eleventh house of collaborations. A job well done always deserves recognition, and if you do find yourself scribbling an "acceptance speech," be sure to include all the so-called little people who made it possible. Very few successes are pulled off singlehandedly, and as a grounded, humble Taurus, you know how important it is to give props to your associates. Even if there's nothing worth uncorking a bottle of bubbly over, this lunar lift offers a timely excuse to rally friends from different areas of your life and see what synergies might emerge. On the other hand, if you've been thinking about distancing yourself from a certain social group, this full moon of completions can illuminate a beeline to the nearest exit. And since the eleventh house also rules technology, these next two weeks are perfect for researching new software or devices—but if you can, hold off till Mercury straightens out on October 2 before you commit to any purchases.
More From ELLE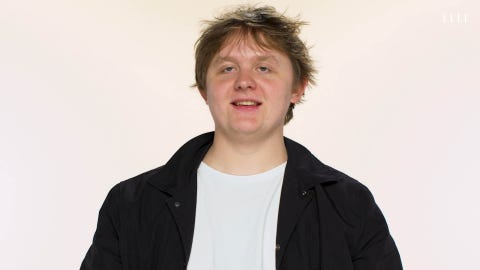 Identical twin sisters Ophira and Tali Edut (The AstroTwins), have been ELLE.com's official astrologers for over a decade. They are the authors of several astrology books, including their popular yearly horoscope guides, and have read charts for celebrities including Beyonce, Karlie Kloss and Emma Roberts. For their spot-on predictions, books and online courses, visit them at  astrostyle.com.