WEEK OF August 29 – September 4, 2022
As much as you prefer to be "one of the gang," that's not gonna cut it this week, Gemini. With warrior Mars cruising through your sign until next March 25, the call to leadership is getting louder by the minute. Have you witnessed a recent injustice? When righteous Jupiter fistbumps Mars this Thursday, September 1, it could be up to you (and you alone) to vocalize "demands" on behalf of your entire team. Stepping out like that isn't easy—but neither is living with the guilt of overlooking something that's wholly unfair. Rash delivery is never recommended, however! If you're worried about consequences, talk to someone who knows the legalities inside and out, like an attorney or HR pro. Is the issue personal in nature? Rather than taking sides, call a summit. Getting everyone in the same room is the only way to avoid future "he said, she said" drama.
Watch that competitive streak as the workweek wraps. You're in it to win it, but how far are you willing to go to nab that brass ring? That victory will go from sweet to bitter if you bring others down for your own gain. On Friday, Jupiter in your zone of ensemble casts locks horns with Mercury in your attention-seeking fifth house. You may resent having to share the limelight with certain people, especially if they're consistently taking credit for YOUR hard work. If someone isn't pulling their weight—after countless pep talks and hand-holding sessions—you may finally turn them loose. This is dragging you down, Gem, and you don't need this bad apple affecting the whole barrel.
On Saturday, the harmonizing quarter moon in Sagittarius lands in your seventh house of partnership. If you're ready to get closer to someone or deepen your commitment, show it, don't tell it. Talk is cheap, and you want this person to FEEL your desires. Similarly, if you're on shaky ground with someone, all the explaining in the world may never take you where you want to be. What's needed now is active listening, so set aside your "solutions," and ask the kinds of questions that will reveal where the other person stands. Happily attached Twins may find this is the perfect weekend for open dialogues—nothing radical, just the quotidian issues you never find time for. Go out to a favorite restaurant or dim the lighting at home to create a peaceful mood. Open a nice bottle—or a fancy non-alcoholic beverage—and lead with something positive. This is also a powerful time to launch or rebalance a creative or professional collaboration. Make sure you're contributing (and being rewarded) equitably.
More From ELLE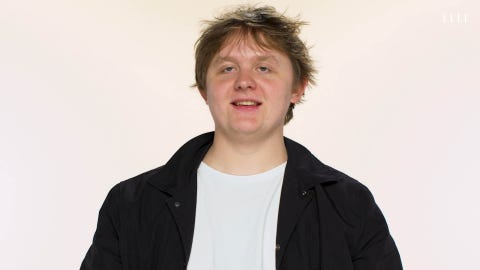 Identical twin sisters Ophira and Tali Edut (The AstroTwins), have been ELLE.com's official astrologers for over a decade. They are the authors of several astrology books, including their popular yearly horoscope guides, and have read charts for celebrities including Beyonce, Karlie Kloss and Emma Roberts. For their spot-on predictions, books and online courses, visit them at  astrostyle.com.