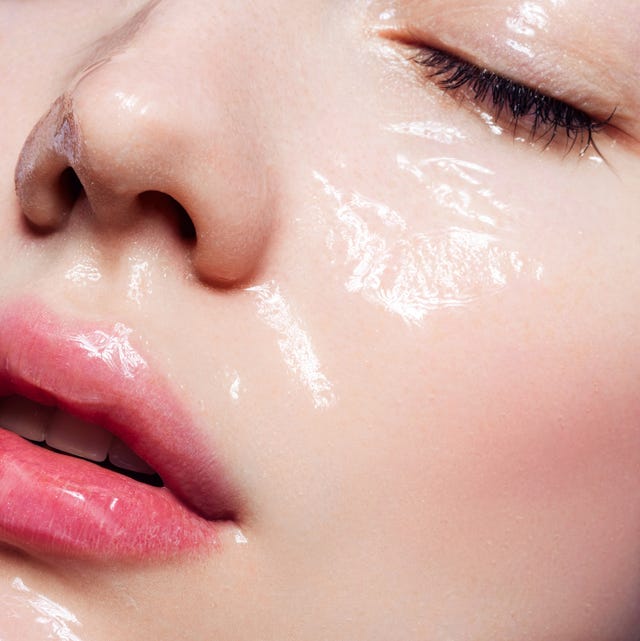 CoffeeAndMilkGetty Images
Not to brag or anything, but my lips take up a decent amount of real estate on my face. Back in the day when plump lips weren't au courant, it was a lot easier to get away with a little bit of lip dryness. But in this economy? Think again.
The world of lip hydration is almost comically complicated. We have lip balms with SPF, lip masks, lip scrubs, and lip oils. We even have viral lip oils that are so coveted you can barely get your hands on one. But the truth is, taking care of your lips is actually pretty simple. Because our lips get so much action throughout the day (wink wink), they get dry easier than other parts of our bodies. Investing in a quality lip balm can get rid of any dryness, irritation, or even cracked lips. Here, find the 20 best lip balms for every budget, skin type, and zodiac sign.
Advertisement – Continue Reading Below
1
Best for Cracked Lips
Carmex
Classic Lip Balm
2
Best for All Over
CeraVe
Healing Ointment
3
Best for Overnight Treatment
LANEIGE
Lip Sleeping Mask
4
Best Viral Lip Oil
Dior
Lip Glow Oil
5
Best for Water Loss
eos
The Hero Lip Repair
6
Best Lip Mask
Tatcha
The Kissu Lip Mask
7
Best for Chapped Lips
Aquaphor
Lip Repair Ointment
8
Best for Nourished Lips
Biba Los Angeles
Lip Treatment
9
Best Gift
Fresh
Sugar Lip Balm
10
Best for Sensitive Skin
Vaseline
Lip Therapy
11
Best Lipstick Primer
Jones Road
The Lippie Stick Ultimate Lip Balm
12
Best for Rough Lips
Summer Fridays
Lip Butter Balm
13
Best for Irritated Lips
Uriage
Bariederm Cica-Lips Protecting Balm
14
Best Plastic-Free Packaging
evolvetogether
Hydrating Lip Balm
15
Best for Gen Z
Glossier
Balm Dotcom
16
Best Plumping Balm
Buxom
Power-Full Plump Lip Balm
17
Best for Long-Lasting Hydration
Avène
Cicalfate Restorative Lip Cream
18
Best for Adding Volume
Drunk Elephant
Lippe Balm
19
Best for Everyday Wear
Burt's Bees
Beeswax Lip Balm 4 Pack
20
Best Tinted Lip Balm
Nars
Afterglow Lip Balm
What is the best lip balm for dry lips?
"The best lip balm is the one that's gonna provide you with adequate moisture but also prevent water loss and lock in moisture," says Dr. Lal. "Our lips lose hydration throughout the day (through breathing, eating, and talking), and since most of us don't drink enough water, hydrating the lips is key!"
What ingredients help keep lips hydrated for longer?
In order to properly lock in hydration, the ingredient list on lip balms is essential reading. "Make sure you look for ingredients such as petrolatum, glycerin, dimethicone, beeswax, plant-based oils, squalane, and hyaluronic acid, as all of these help hydrate and lock in moisture," says Dr. Lal.
Can some lip balms cause dryness in lips?
If you've ever wondered if your lip balm is actually causing more dryness, you're not alone. "Because lip balms are meant to lock in moisture, overuse of certain lip balms can prevent your lips from obtaining moisture from the outside environment and can seal off your lips, kind of like a glue, which can lead to dry lips," cautions Dr. Lal.
Advertisement – Continue Reading Below