WEEK OF August 22 – 2 8, 2022
The (birthday) party may be over, but there's still good reason to celebrate, Leo! As you're hauling the last bubbly bottles out to recycling, reflect on this. Every year around this time, as you bid adieu to Leo season, you also welcome the start of Virgo season, when the blazing Sun (your celestial ruler) brings expansion and good luck to your second house of money, values and security. This year's financial uptick could arrive as early as Monday, August 22. Before you attempt to increase your bottom line, however, hit pause and focus on getting your finances in order—especially your cash flow. Is there debt you can pay down, or dull but necessary tasks to attend to that will keep the wheels of daily life greased? On Saturday, the annual Virgo new moon ushers in even more fresh-start energy around money and security, helping you target one particular initiative that may lead to a healthy payday. For now, make sure you know exactly how much you take home (after taxes and other automatic deductions) as well as what your monthly expenses are. Do the math, Leo, and if you're spending more than you're saving—or worse, than you're earning—it's time to recalibrate the scales. This may require some belt-tightening, but the good news is, once you get this sorted out, you can create a realistic budget that accommodates occasional Leo-worthy splurges.
Your professional life could pivot this Wednesday or in the coming five months as game-changer Uranus flips into its annual reverse-commute—in Taurus and your tenth house of career goals until January 22, 2023. The transformational planet is halfway through an extended tour of this realm (May 2018 to April 2026), so while certain changes have been sudden and radical, others are unfolding more slowly. Meaning, you don't HAVE to lose sleep over this annual U-turn. If anything, it might inspire you to get regular about your bedtime. We're not just talking about lights out early and digital devices off even earlier. Why not end each day with a relaxing ritual, like burning a scented candle, sipping herbal tea and curling up with an actual paperback. When you get into a groove with this, it'll be easier to ponder such lofty questions as, "Are you feeling rewarded at your current job, and, if not, what MIGHT be more fulfilling?" Here's a chance to reset your priorities and rethink your career choices and trajectory. Not sure what would make you happy? Start talking to people who are doing big, beautiful, meaningful work and tap them for suggestions.
Interesting timing, Leo: Just as the Sun is grooving into your financial sector, mental Mercury is checking out. On Thursday, the messenger planet swings into comfortable territory—your third house of expression and communication—where it'll spend an extra-long period (on and off until October 29 because of a retrograde from September 9 to October 2). It may not be second nature yet, but it's important to keep your diplomatic filters in place because it'll be easy to offend, hurt or alienate someone with your words, whether spoken or posted on social media. If you're working on an important writing project, screen out distractions by retreating to a quiet space. The third house is associated with platonic pals, siblings, neighbors and your environment, making this a good time to become a regular on the local scene and get to know other denizens. Explore and sample your area's finest offerings. Mercury in reverse is also ideal for reconnecting with old pals you haven't seen in way too long! 
More From ELLE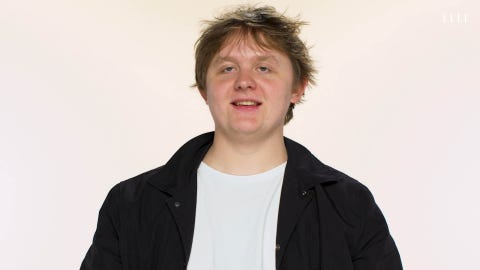 Identical twin sisters Ophira and Tali Edut (The AstroTwins), have been ELLE.com's official astrologers for over a decade. They are the authors of several astrology books, including their popular yearly horoscope guides, and have read charts for celebrities including Beyonce, Karlie Kloss and Emma Roberts. For their spot-on predictions, books and online courses, visit them at  astrostyle.com.