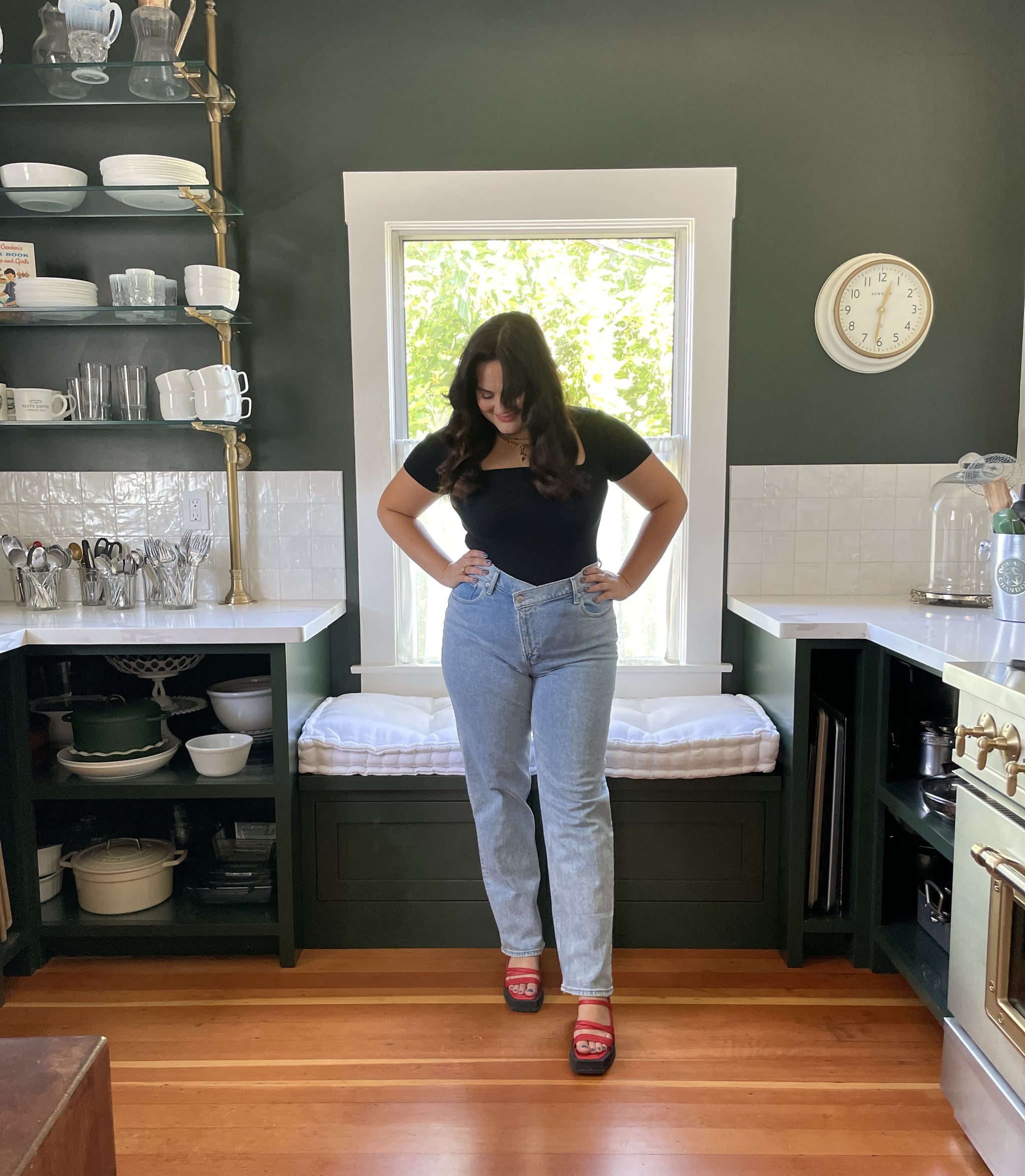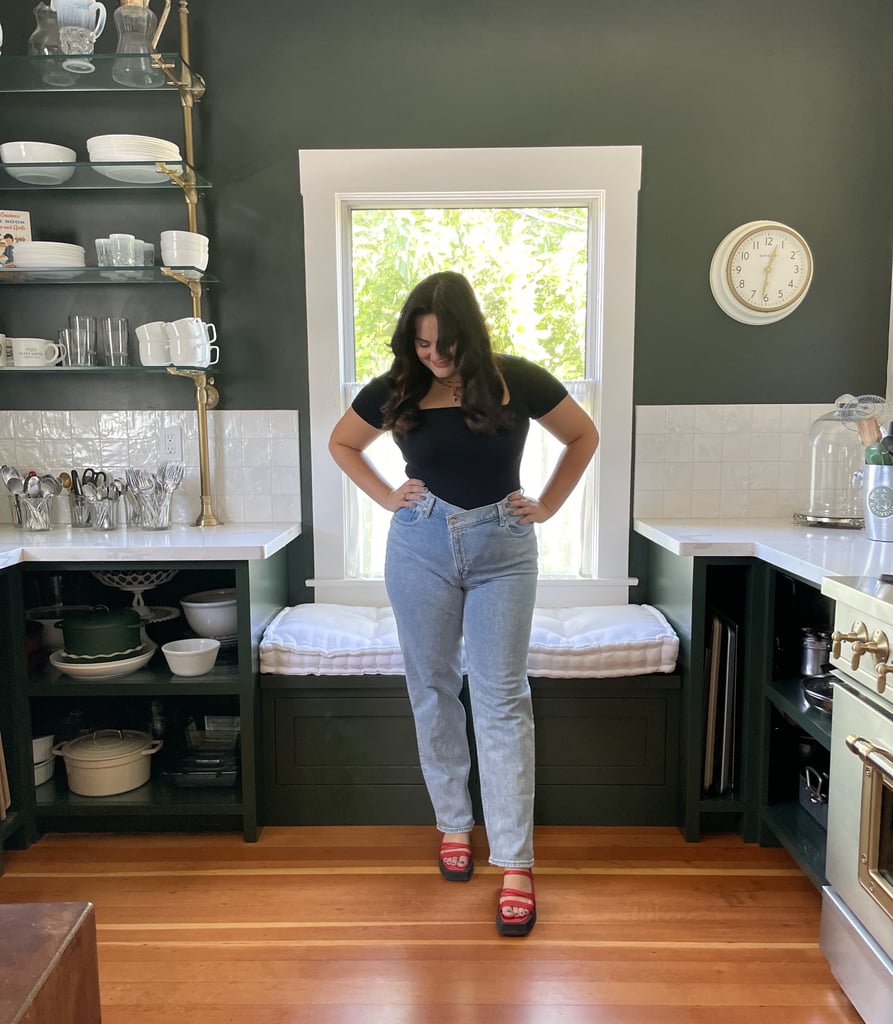 Trying on jeans is probably my least-favorite fashion task. There are so many intricacies that can make denim look fabulous or absolutely awful. That's why I have been nervous to try the TikTok-famous Abercrombie jeans — ordering pants can be risky! After enough friends and fellow editors convinced me that they're 100 percent worth it, I decided to test out the Abercrombie & Fitch Ultra High-Rise 90s Straight Jean ($100).
Luckily for me, my pants fit like a glove, and I was instantly impressed by the quality. Straight-leg styles will continue to dominate stores this fall, and as a shopping director who has tested out countless styles, I can say this particular design reigns supreme. I got the crossover style that points in a V around the waist, but there are tons of washes and classic fits offered as well. Want to get the lowdown on the fit and details? Keep reading to get my honest take.
What I Like About Abercrombie & Fitch's Ultra High-Rise 90s Straight Jeans
My size 10 hips and stomach need jeans that are supportive around the middle without bagging out halfway through the day. I appreciate that these jeans remain supportive (without being restrictive!) throughout the entire wear. I also like that the zipper never falls down, which can be a common problem with high-waisted styles. Additionally, the style is very versatile; I can wear these jeans with a T-shirt and sneakers or a blazer and heels.
What's Worth Noting About Abercrombie & Fitch's Ultra High-Rise 90s Straight Jeans
These jeans have a vintage-inspired fit, so the pockets will sit high on your butt. I personally like the look because I think it gives my butt a little lift. Additionally, I want to point out that these jeans also come in the brand's Curve Love fit, which features an extra two inches through the hip and thigh to help eliminate getting a waist gap.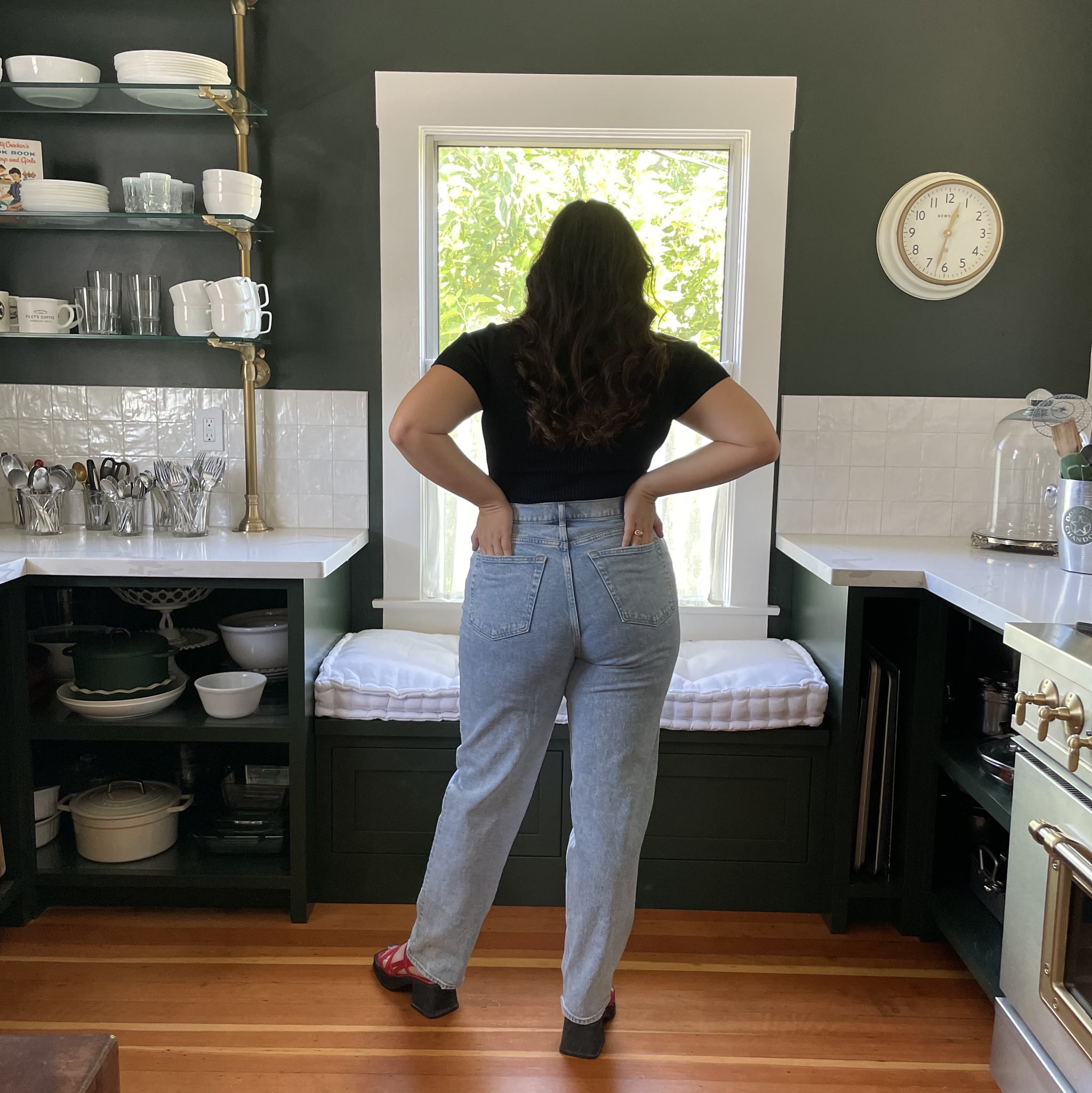 Who Are Abercrombie & Fitch's Ultra High-Rise 90s Straight Jeans Best For?
If you're looking for versatile jeans that are on trend and comfy, this is the right style for you. If you prefer ultratight skinny jeans, this style is probably not for you. I also want to point out that if any details of these particular jeans don't speak to you, the brand offers several different waist rises and styles for whatever your preference is.
Additional Details
The Abercrombie Ultra High-Rise 90s Straight Jean come in 20 different washes. You can get everything from light blue to black.
These jeans come in waist sizes 23–37.
You can get these jeans in different lengths, including extra short, short, regular, and long.
These jeans are made with 99 percent cotton and one percent elastane.
Rating:

Image Source: POPSUGAR Photography / Aimee Jo Williams