WEEK OF August 8 – 1 4, 2022
If we say "work-life balance" and your response is "what's that?" we need to have a word, Libra. Your egalitarian sign is all about keeping things on an even keel, but if your career has overtaken your personal life, it's time to do some damage control. Tuesday, August 9, brings a cosmic collision that just might serve as a wakeup call. Creative Venus (your ruling planet) is in the middle of her annual tour of Cancer and your career-focused tenth house. Since July 17, you may have been flitting from power lunches to pitch meetings to networking events with barely time for a costume change. Even your socializing has been strategic. But on Tuesday, Venus has her one-day-a-year face-off with transformational Pluto, which is on its own slow roll through Capricorn and your home and family zone. This could spark an epiphany about your priorities—and how paying lip service isn't enough. Nurturing business relationships is essential to your people-oriented sign, but could you possibly be overdoing it? If bae, kids or close friends are feeling left out of your life, shuffle those priorities so that your daily life reflects your highest values. Yes, you will have to make some sacrifices, and your FOMO is sure to rebel, but once you get into this groove, you—and your inner circle—will be grateful!
You may already be feeling an inner shift on Thursday as the year's only Aquarius full moon powers up your fifth house of glamour and passion and gives your love life a jolt. Full moons bring things to a head, whether a completion, commitment or turning point, so you can use this energy to support whatever it is you WANT to call in. If you've been single or not sure what kind of situationship you've gotten yourself into, this lunar lift could shed light on how to shift the energy. If you're unattached, double down on your dating efforts over the next two weeks (peak manifesting time for this lunation) and experiment with some new approaches, even they don't feel entirely natural. Sometimes simply mixing things up can light a spark. This full moon fans the flames of passion for couples, too. You could reconnect on a deeper level or bring back those early lovin' (and lustin'!) feelings—but first one or possibly both of you may need to decide to not hyper-focus on the petty grievances and find true forgiveness. This fifth-house moon is your most fertile one of the year, so if babies are on the agenda, clear out your calendar of all non-essential obligations and make THIS priority number one!
Also on Thursday, your galactic guardian, charismatic Venus, leaves your career sector and relocates to Leo and your communal eleventh house until September 5. It's time to step away from the computer (or whatever your work tool of choice is) and re-engage with a larger circle than your colleagues and clients. Shuffle friends to the top of the heap, and do more social, outdoorsy things with bae to reinforce the bond. Single Libras might seek out a partner who feels like a BFF first (and later extend the benefits policy). Not feeling the need to commit? Perfect! With Venus sailing through your "keep it chill" zone, you could turn August into your own mini Summer of Love!
More From ELLE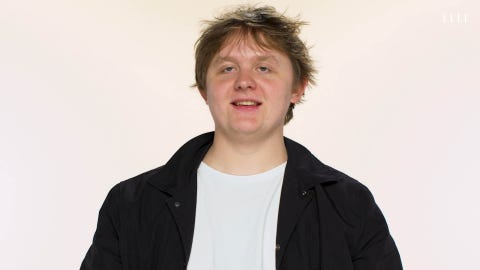 Identical twin sisters Ophira and Tali Edut (The AstroTwins), have been ELLE.com's official astrologers for over a decade. They are the authors of several astrology books, including their popular yearly horoscope guides, and have read charts for celebrities including Beyonce, Karlie Kloss and Emma Roberts. For their spot-on predictions, books and online courses, visit them at  astrostyle.com.