WEEK OF July 25 – 3 1, 2022
It's not in your nature to leave your closest people in the lurch, Scorpio. But sometimes, you can get so hyper-focused on what you're doing that you lose sight of how it may be affecting others around you. That may be the case this Monday, July 25, as values-oriented Venus in your expansive ninth house smacks into supersizer Jupiter in your sixth house of work, duty and service. This reality-checking square could pull you out of a rabbit hole you might have slid down lately and remind you of where your bread is buttered—and where your sacred responsibility lies. There's nothing wrong with testing your own limits and enjoying the freedom of running "off-leash"! But if the longing for a more indie-spirited existence has caused you to let some necessities slide, it's time to place your hands firmly back on the wheel. While you can delegate or outsource every task, certain ones simply require your inimitable Scorpio attention. Figure out what you can let go of and what you must personally attend to, then do so joyfully. And remind yourself that the sooner you can (effectively) complete a project—or a significant piece of it—the quicker you can be onto something more personally rewarding. What NOT to do? Rush through the steps just to get it done. Mistakes can be costly, and if you put a dent in your reputation, you might never be able to restore it to "factory condition."
Your career is poised to blast off into the stratosphere this week, so you really don't want to take any shortcuts or cut important corners. On Thursday, the year's only Leo new moon electrifies your tenth house of career ambition and success. That's an exciting cosmic event all by itself, but because this lunation is also in a super-supportive trine to auspicious Jupiter in your work and service sector, it's likely to affect your reputation and public image. Especially for Scorpios who've been working toward a major goal, this can be a professional turning point—now, over the next two weeks (peak manifesting time) or even sometime before the corresponding Leo FULL moon on February 5, 2023. In fact, set that date as your target and work backward from there, reverse-engineering every strategic step you should take and partnership you should forge. There could be some naysayers or detractors, but in reality, they're probably just jealous of your swag!
Also on Thursday, you might feel a little air being let out of your sails—or energy leaking from your engine—as passionate Jupiter shifts into its annual retrograde. But this is only a temporary slowdown, Scorpio, and for anyone who's rushed ahead too fast or skipped any steps in the journey, this is actually a perfect opportunity to backtrack and get all your ducks perfectly aligned. This year, Jupiter's pivot begins in Aries and your sixth house of work, wellness and service until October 28; then the titan reverses into Pisces and your passionate fifth house until November 23, resuming forward motion that day and finally returning to Aries on December 20. Throughout this annual four-month backspin, you can get a handle on FOMO and focus on the actual experiences rather than the outcome. What's important now isn't how "successful" you are but how much you learn and grow. Screen out distractions and do what it takes to stay fully immersed in the process. Even if things get a little boring, remind yourself that this is how you will manifest your highest vision.
More From ELLE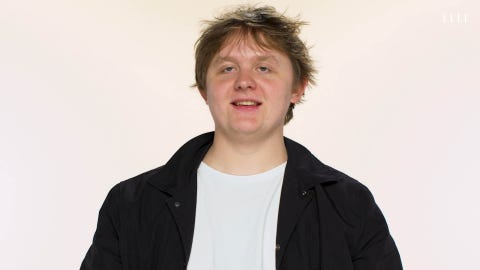 On Sunday, emotions that are been simmering below the surface could bubble over like molten lava. As the fateful North Node and disruptive Uranus team up in Taurus and your seventh house of partnerships (with hotheaded Mars close behind), your passion cannot be contained! While you may tap into a well of anger, you could also discover how much you truly DO care about someone you've kept at arm's length. Depending on where you read on the rage-o-meter, it might be best to source a levelheaded third party for your initial processing. From the bedroom to the boardroom to band practice, there's some "clearing of the air" to do, but this is never best done when smoke is pouring out of your ears.
Identical twin sisters Ophira and Tali Edut (The AstroTwins), have been ELLE.com's official astrologers for over a decade. They are the authors of several astrology books, including their popular yearly horoscope guides, and have read charts for celebrities including Beyonce, Karlie Kloss and Emma Roberts. For their spot-on predictions, books and online courses, visit them at  astrostyle.com.